How to stop your Sony ZV-1 Overheating in webcam mode
How to stop your Sony ZV-1 overheating and auto shutting down when using it as a webcam.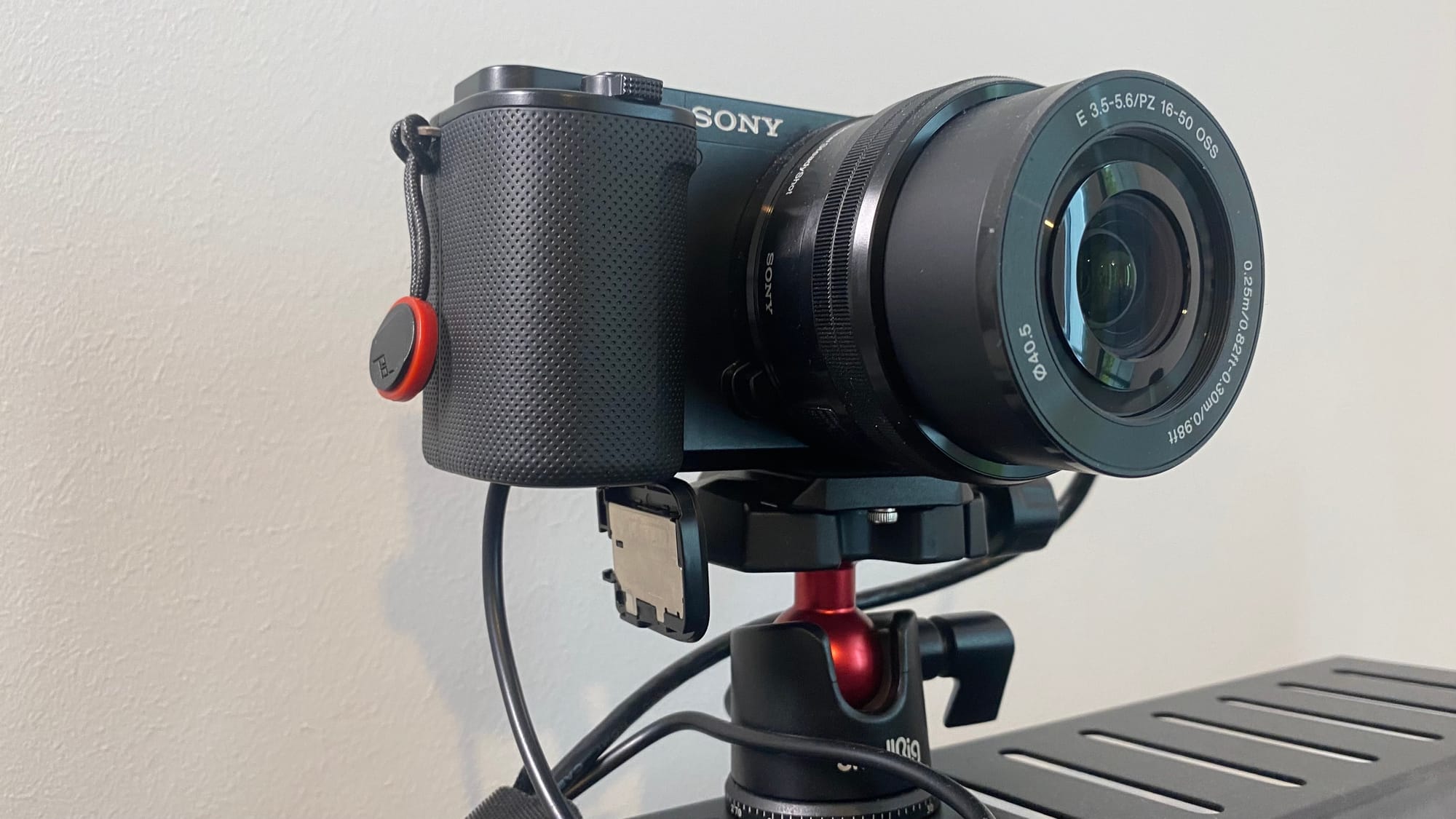 I have been using the Sony ZV-1 as a webcam for the last couple of months, but I have hit a problem recently where the camera says it is overheating and then turns itself off. This isn't very pleasant when it happens during a conference call!
To stop the camera overheating when using a dummy battery, you need to combine 2 physical tricks, and 1 software setting:
Remove the SD card from the camera
Leave the battery compartment open
Press the MENU button on the camera → Setup → Auto Power Off Temp. → and select "High"
When you remove the SD card from the camera you will notice it is warm to the touch. Whether the SD card is generating heat or just absorbing heat from the camera processor - I don't know, but this struck me as strange. I am not sure storage is the best heatsink!
Leaving the battery compartment open doesn't feel too risky when the camera is just mounted above my desk, I guess it is creating additional airflow.
Since I have made these three changes my camera has been on in 4k mode as a webcam (through an Elgato capture card) for 8 plus hour days of video conferencing, and not shut down once!