Ironman 70.3 Race Day Triathlon Checklist
I made a Notion template to ensure I never make a mistake packing my Triathlon Transition Bags again!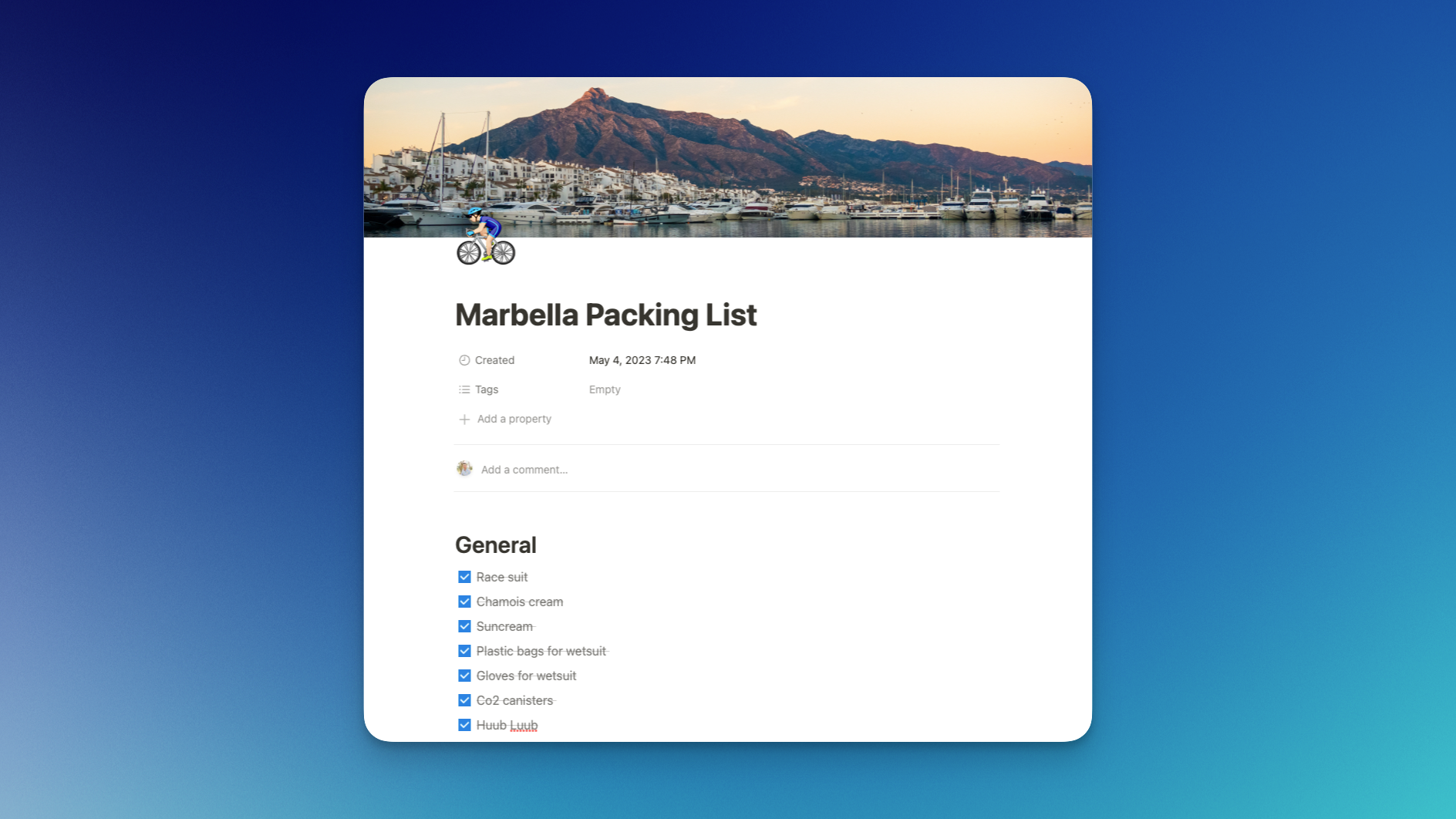 When I did my first Ironman 70.3 - I made a total rookie mistake. 45 minutes before starting, I realised I did not have my race belt. The rules are clear - you cannot leave Transition 1 after the swim if you do not have your race belt on.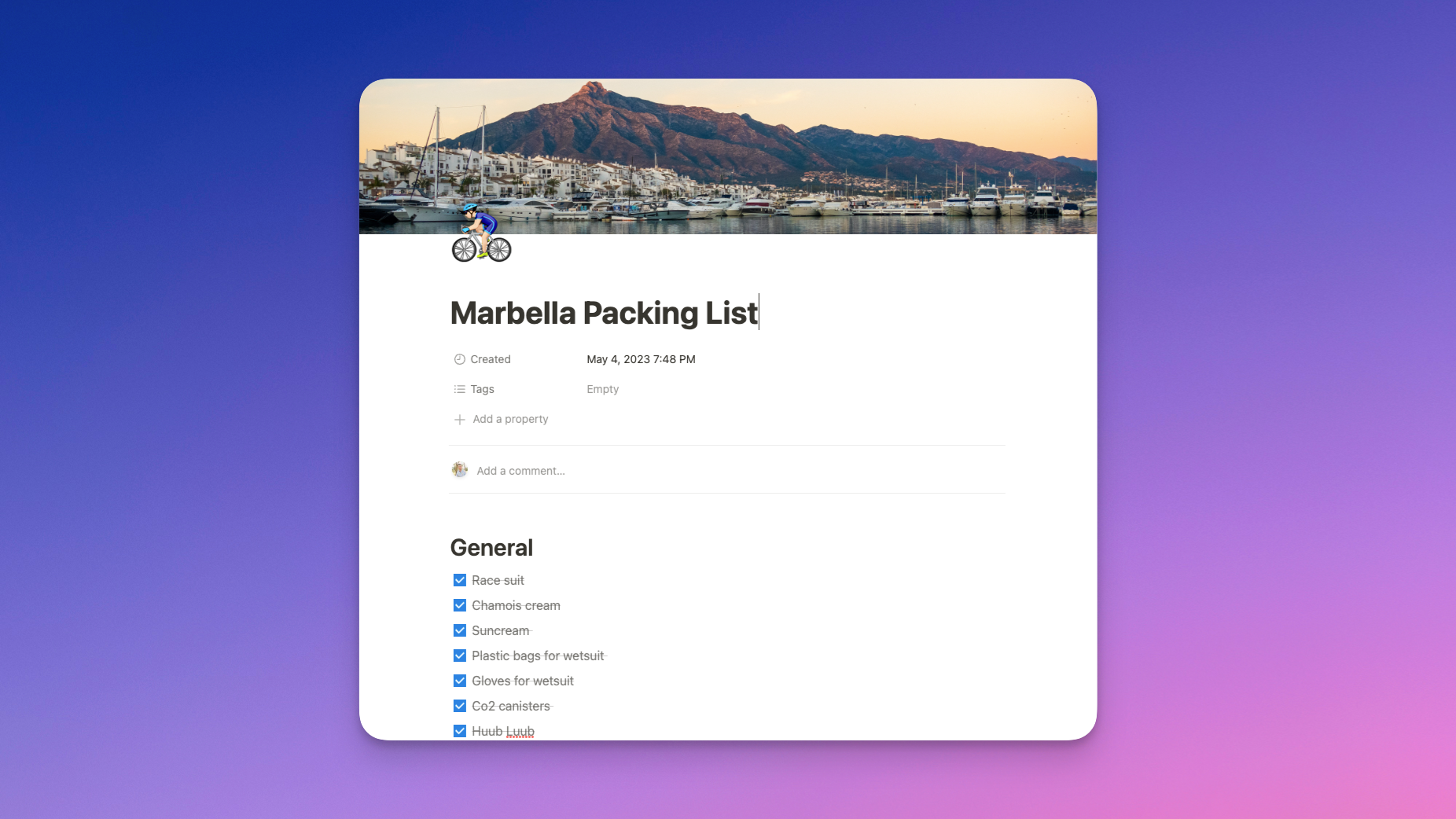 I got super lucky that day. Anywhere else in the world, it would have been game over for the race.
I had been training for 6 months & looking forward to this day. I was standing there at the start line with 3 friends who were all ready to go ... ... and there I was watching the clock running out of ideasLucky my in-laws lived half an hour away.
One panicked call later and my father-in-law kicked into gear, hopping on his motorbike to roar down the lake, grab my race belt from our Airbnb, and meet me at the start line.
With minutes to go, I got the race belt and sprinted off to the swim start.
I never want to repeat that experience again.
So ... I made a checklist in Notion!
For my most recent race, I made a copy of this template & filled it out. I methodically used this checklist to ensure my Transition bags had all the right equipment in them. It led to a much less stressful race-day experience, where I could be easily confident that the right equipment was in the transition bags.
Click here to see my template in Notion, you can duplicate a copy for yourself if you want to use it.