The Best Garmin and Light Mount for your Handlebar
Combining the K-Edge Combo Mount with the Bontrager ION 200 RT Front Light to make the perfect handlebar Garmin and light mount.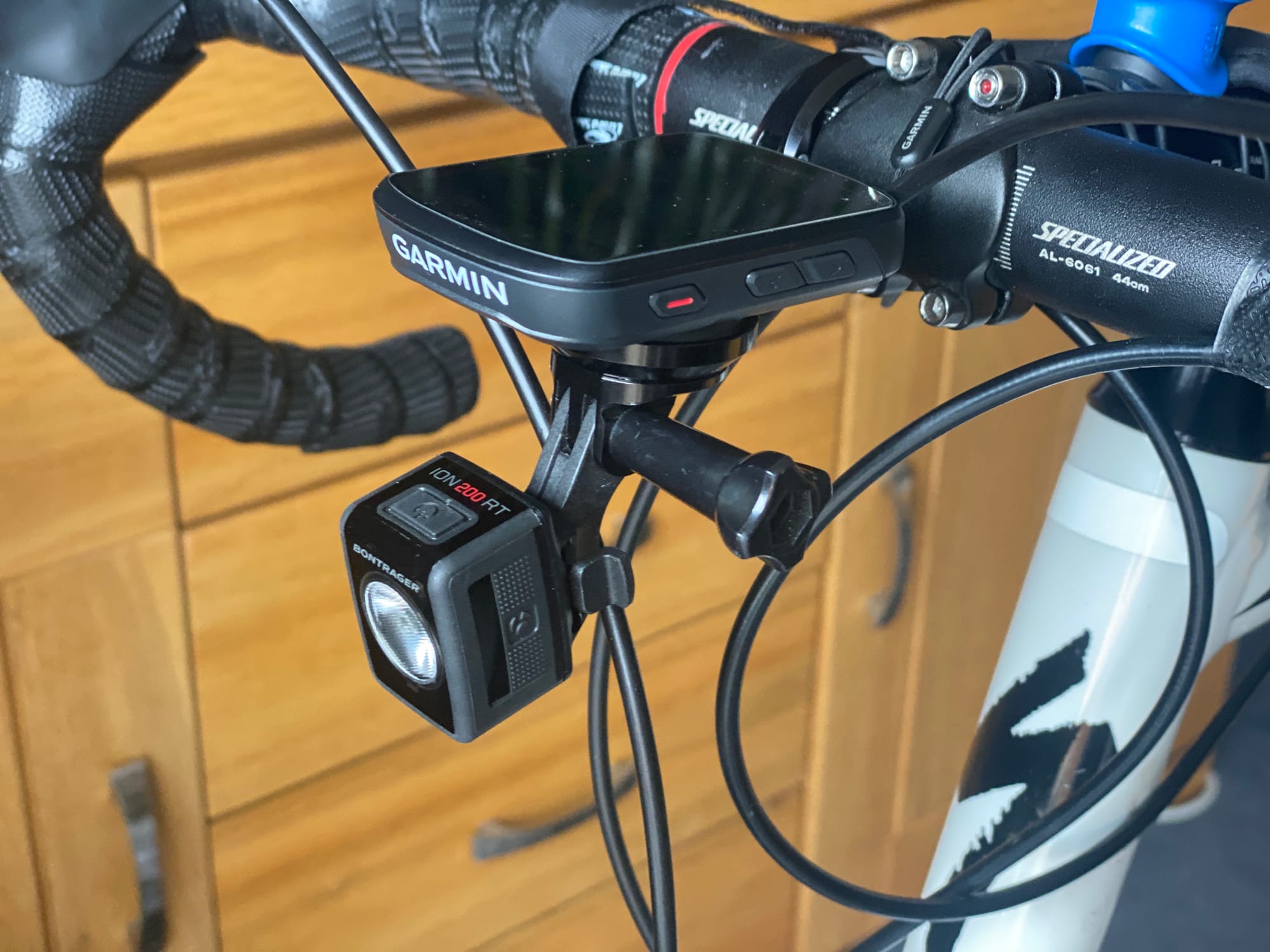 For some time now I have wanted the perfect out front mount for my bicycle. Something capable of holding my Garmin Edge 530 and a front light.
I like to use a day time running light when I am out on my bicycle. If it helps a driver spot me a tenth of a second earlier, or pick me out in shadows, just once in years of riding... it could potentially save my life... a bit of a no brainer. All of that said, I don't like having a cluttered handlebar full of gadgets and lighting mounts. I want a clean, simple handlebar on my bike.
Finally... I have found the perfect setup!
My new setup is comprised of three main parts:
One fun side benefit of this setup is that I discovered the ION light has ANT+ capability. You can pair the light to the Garmin so that when you start a ride on the Garmin it automatically turns the light on. I have found that when I start rides during the day it will set the ION to daytime flash mode. One less button to press before setting out on a ride!