How to use any UK bank with Garmin Pay
You can use Curve to link any UK VISA or Mastercard debit / credit card to Garmin Pay, even if it's not supported directly by Garmin Pay.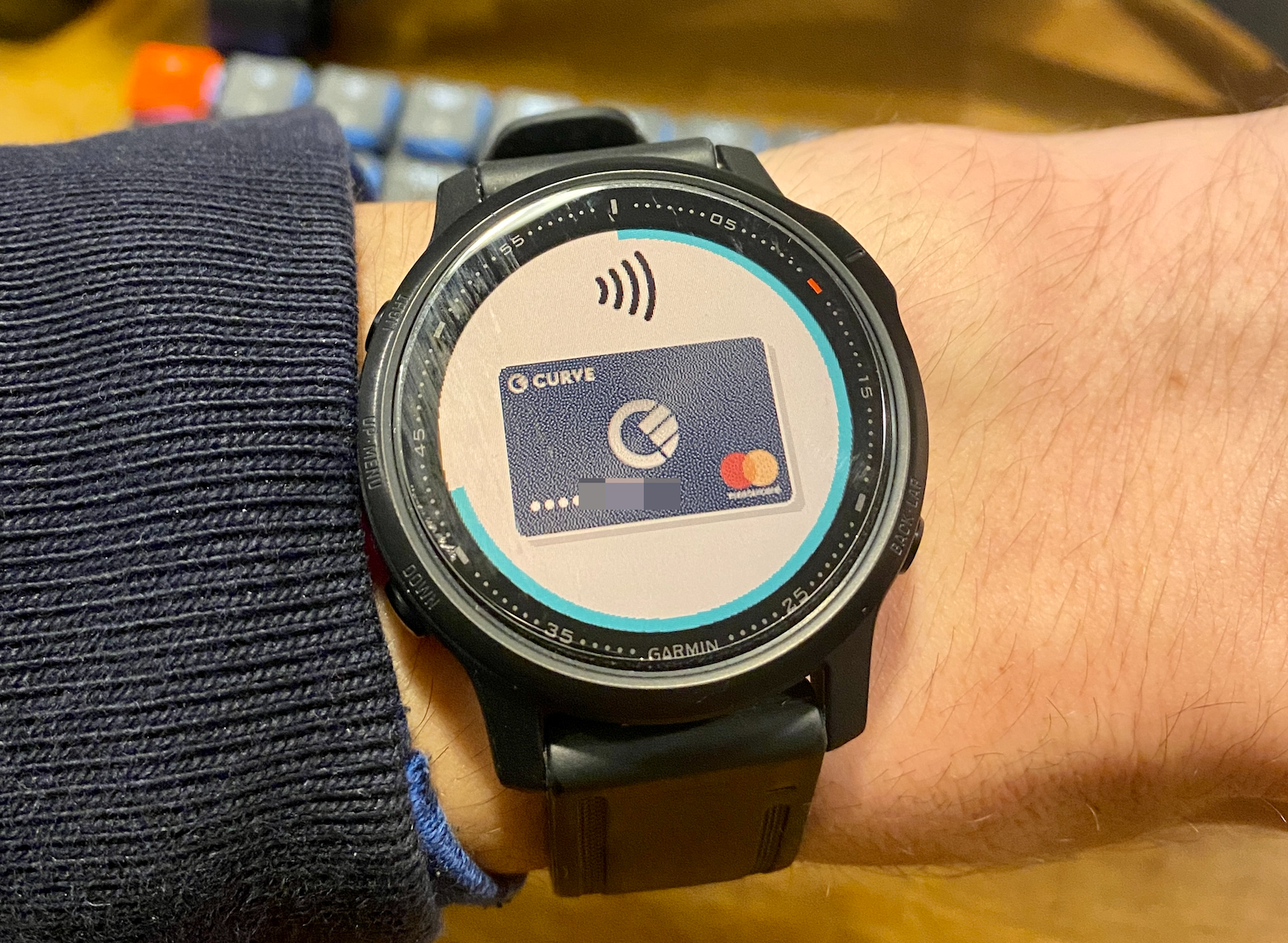 I have started to take exercise a little more seriously now that I am preparing for a triathlon. I picked up a Garmin Forerunner 6S to start tracking swims and runs with more accuracy and sport-specific data than the trusty Apple Watch can provide.
The Garmin is exceptional for exercise tracking - but I've started to miss the convenience of Apple Pay. I don't really want to lug a wallet around with me just in case I fancy a coffee & cake after a run.
Garmin has a payments feature on the watch called Garmin Pay, but unfortunately, the list of supported banks leaves quite a lot to be desired. I had accepted that my bank wasn't going to work with Garmin Pay, and that was that. Or was it...
Which banks support Garmin Pay?
The list of supported banks for Garmin Pay in the UK is pretty disappointing.
As of November 2021, these banks support Garmin Pay:
Cornèrcard: VISA
Curve: MASTERCARD
Danske Bank: MASTERCARD
FinecoBank: VISA
Prepaid Financial Services: MASTERCARD
Revolut: MASTERCARD
Revolut: VISA
Santander: MASTERCARD
Santander: VISA
Starling Bank: MASTERCARD
TransferWise: MASTERCARD
TransferWise: VISA
Wirecard Card Solutions Limited: MASTERCARD
I had accepted I was never going to be able to get a coffee after a run if I left my wallet at home until my memory clicked and I realised what Curve meant for my coffee-seeking post-workout brain...
Curve means you can link any UK debit account or credit card to Garmin Pay
If you've never heard of them, the key feature of Curve for this problem is that it's a special card that instantly charges whatever you buy on it to another card.
Back in the day, this was awesome for linking your Curve Mastercard to an American Express, so that you could rack up points wherever AMEX wasn't accepted. Unfortunately, that's been shut down so it doesn't work any more.
Curve is free, although they have some paid options for some other features. They also offer £5 for a sign-up, so the first coffee is free!
It's pretty easy to link any UK bank to Garmin Pay, all you need to do is:
Sign up for a free Curve account.
Link your existing bank card to Curve
Curve will generate a unique card number, expiry date, and CVC
Pop the Curve card details into Garmin Pay on the Garmin Connect app on your smartphone, and set a pin to use before authorising contactless transactions
That's all there is to it - now any charges to your Curve card will pass through to your other UK bank/credit card - even if they're not supported by Garmin Pay. Magic!
How do you use Garmin Pay on the watch?
Once you've set it up - I realised I had no idea how to prompt a contactless payment on my watch. To save you the Google - hold down the light button, then scroll around to the Wallet icon. You'll then have to enter the pin you set up, and contactless payments will turn on so you can complete your transaction.